Tabling at the Democracy Festival!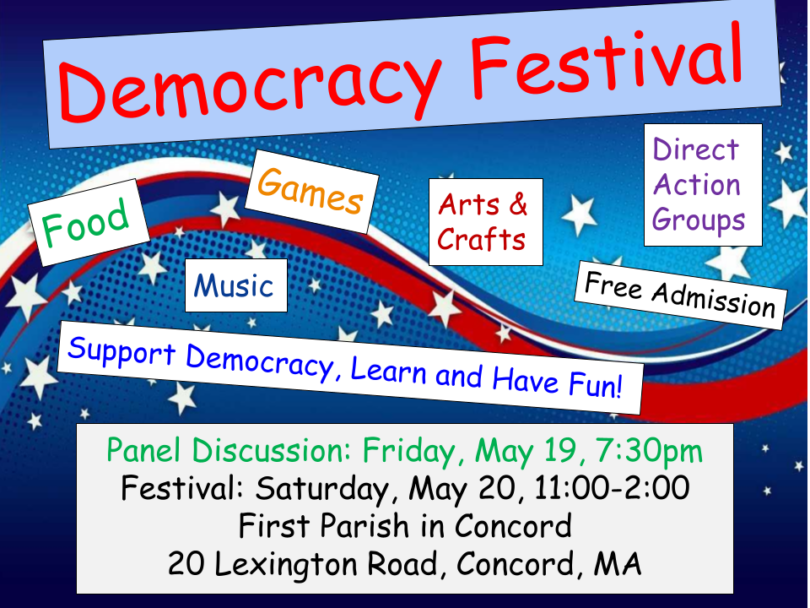 The democratically owned Assabet Co-op Market will be tabling at First Parish Church of Concord's Democracy Festival!
Join us Saturday, May 20, 11am-2pm, to hear about our grocery store, opening late spring/early summer in Maynard. More than 2,100 locals own our store and have a voice and a vote in our priorities and our local food system. You can become an owner on the spot!
Plus, stop by lots of other community tables to learn about exciting democratic initiatives in Concord. Enjoy games, food, music, arts & crafts and more. Admission is free – we'll see you there!
This event is free.