Bridge the Gap Fundraising Campaign Launches!
Construction is underway on our community-owned grocery store, and more than 2,000 owners and dozens of local farmers are ready. But manufacturing delays have pushed our opening to Spring/Summer 2023, and construction costs have increased an unprecedented 80%. The Bridge the Gap Campaign is an opportunity to make tax-deductible donations … Read more …
Sen. Eldridge Secures $50k for IT & SNAP Benefits!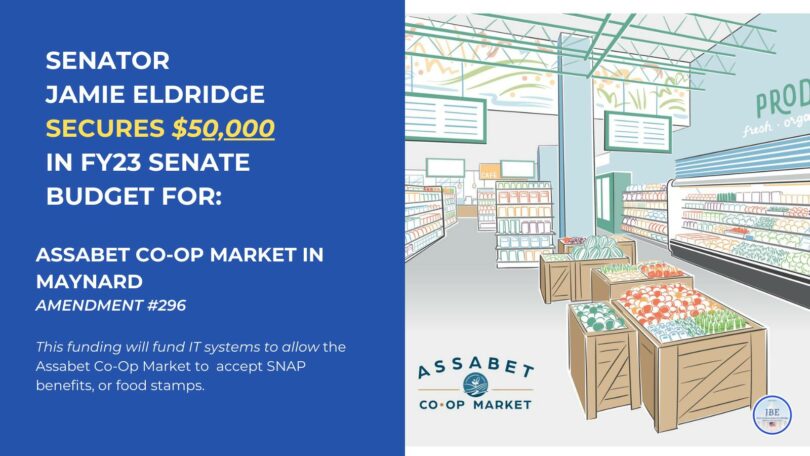 We are thrilled to announce that Senator Jamie Eldridge has secured $50,000 in state funding for our community-owned grocery store's IT systems, funding that will allow us to easily accept SNAP benefits! Read more …